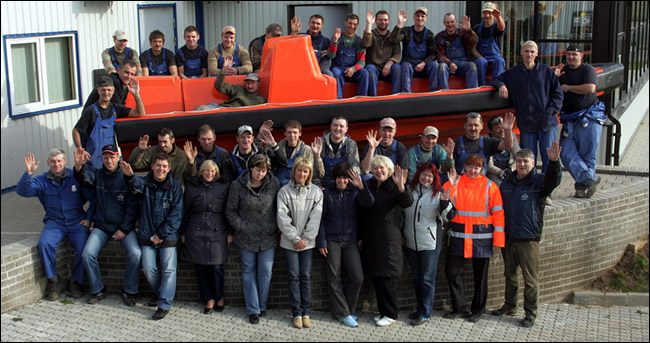 Norplast SIA was founded in Latvia in 1995 by Ivar Gaustad and his Norwegian company, Norpartners AS. At first, production started with recreational boats and work boats Mørebas, which were made by hand lamination (GRP – Glassfiber Reinforced Polyester).
In 1997, Libra-Plast AS joined Norpartners and relocated part of its production to Norplast. Norplast gradually benefited from the 40 years of experience in the GRP composite production and processes from Libra-Plast.
In 2000, Norplast expanded production and moved to the Industrial Park Sandes, Saldus, Latvia. This Industrial Park is 110 km from the capital Riga, the same distance from the ice-free ports Latvia, Ventspils and Liepaja and 160 km from Klaipeda port.
The company has today a modern factory consisting of:
– Two buildings of 1,800 m2 in total, 5 m and 9 m high;
– One workshop has two one-beam bridge cranes with lifting capacity of 5 tons each;
– A separate Spray-up workshop: 864 m2;
– Stock and mounting area: 648 m2 in total;
– Number of employees: 50 experienced employees;
– Electronic registration / documentation production.